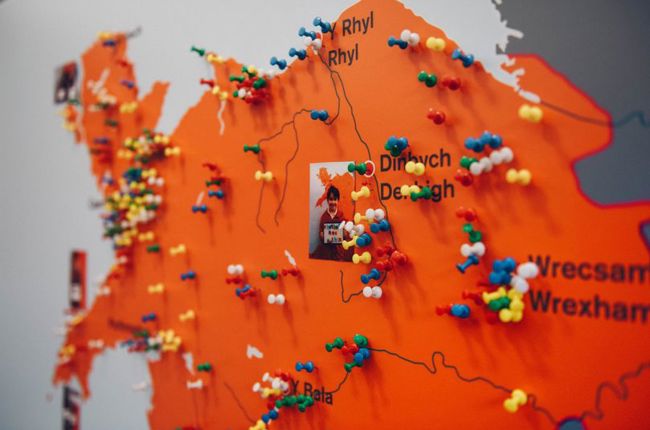 Place-names advisory service  
We provide advice on the standard forms of Welsh place-names to individuals and organisations of all kinds.   
  
At the end of the 1960s, following campaigns to damage monolingual English road signs, the UK Government commissioned a report on the lack of bilingual road signs in Wales. The government accepted the report's recommendations to erect bilingual road signs in Wales and establish a committee to advise local authorities, Royal Mail, Ordnance Survey and others on the forms they should use. After Welsh devolution, this responsibility was transferred from the Welsh Office to the Welsh Language Board, and thereafter to the Welsh Language Commissioner in 2012.  
The Place-names Standardisation Panel's work    
The Commissioner has convened a panel of experts to support this work, this panel includes academics, representation from Welsh Government and from the Welsh Place-Name Society. The chief aim of the Place-names Standardisation Panel is to interpret, revise and extend the standardisation conventions given in the reference book A Gazetteer of Welsh Place-Names (University of Wales Press, 1967). In forming its recommendations, the panel also gives consideration to the meaning, history and etymology of the place-names, as well as their current usage.  
  
The conventions and principles followed by the panel in standardising place-names are summarized in a guidance document. In following these national guidelines, the Place-Names Standardisation Panel aims to: 
ensure consistency in the way place-names are spelled nationwide;

 

 

avoid multiplying forms;

 

 

respect the principles of standard modern Welsh language orthography.

 

 
Consultation and collaboration  
We consult and work closely with local authorities across Wales to ensure that local opinions and knowledge are considered in the standardisation process. We also have a close relationship with the Ordnance Survey and advise the OS as required on the forms to be used in their mapping products.   
  
We're glad to be working with several organisations that are interested in place-names to promote the importance and status of Welsh place-names. 
Useful links