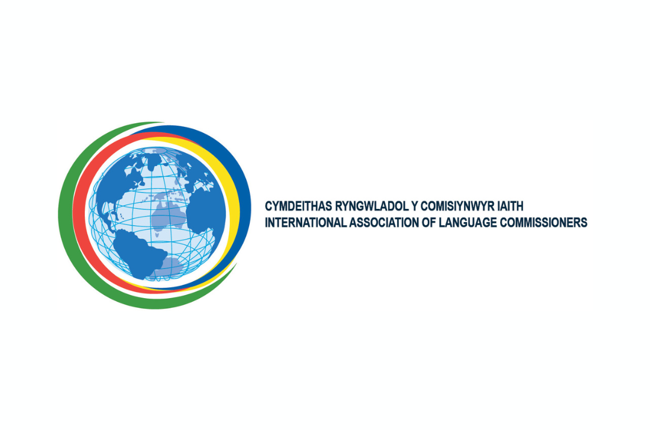 We receive regular queries about the Commissioner's work and the position of the Welsh language in Wales from all corners of the world and are honoured to welcome groups from other countries who wish to learn more.
The Welsh Language Commissioner is a member of the International Association of Language Commissioners (IALC), and we currently hold the chair and the secretariat of the association. The IALC's next conference will be held in Cardiff in June 2024.
The IALC was founded in 2014 with the aim of supporting and promoting rights, equality and linguistic diversity worldwide, and supporting language commissioners, enabling them to work by maintaining the highest professional standards. The association has members from across the globe, including Kosovo, Canada, Ireland, and Spain.
In 2019 the association published a book looking at the role, function and methods of language commissioners worldwide. Constitutional Pioneers: Language Commissioners and the Protection of Official, Minority and Indigenous Languages (Éditions Yvon Blais, 2019) aims to contribute towards the IALC's mission to inform people, governments and policy-makers worldwide about the strategic importance of language commissioners in the protection and promotion of languages and their speakers. Composed of contributions from both academics and practitioners, this two-part volume combines theory with practice.
You can find more information about the publication here.
You can read a chapter from the book about the Welsh Language Commissioner's work in the field of health and social care here.