Remembering Aled Roberts at the National Eisteddfod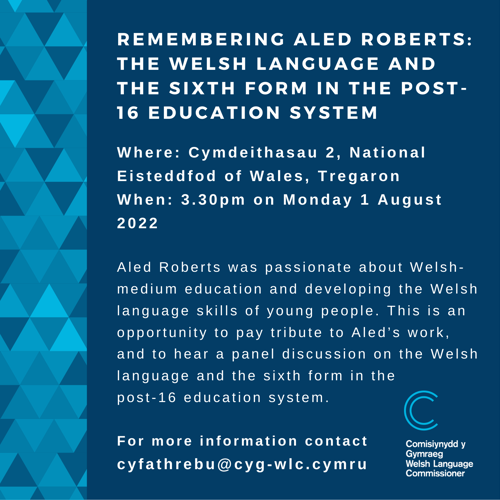 An event will be held at the National Eisteddfod in Tregaron this year to remember the late Aled Roberts, Welsh Language Commissioner between 2019 and 2022, who died in February.
The event will pay tribute to Aled and his work in relation to the Welsh language and specifically within education. He was passionate about developing the Welsh language skills of young people and giving them every opportunity to make the most of their bilingualism. This will be the focus of a panel discussion in the Cymdeithasau 2 pavilion on the Eisteddfod Maes on Monday. It will be an opportunity to discuss Welsh-medium post-16 education as well as remembering and celebrating Aled Roberts' contribution.
You are welcome to attend. The event is also live streamed on the Welsh Language Commissioner's Facebook page.