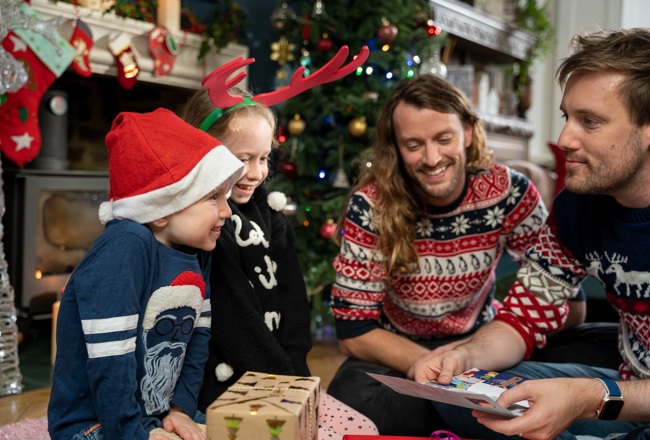 As children from Wales prepare to send letters to the North Pole this year, the NSPCC has decided to help Father Christmas respond in Welsh.
The Welsh Language Commissioner works with several charities in Wales, and offers guidance and advice on the effective use of Welsh in their work.
For the past twenty years, the NSPCC has been offering a letter writing service for children who speak Welsh. In its 20th year, the charity wants to encourage more children to use this invaluable service. Their development officer, Siân Regan, commented:
"Nothing says Christmas magic like a letter from Siôn Corn (Father Christmas). That's why the NSPCC's letter from Santa campaign encourages supporters to order a personalised letter from Siôn Corn for the little ones in their life. These personally addressed letters from the man himself are filled with festive tales from the North Pole and are personalised for each child. "
"The NSPCC aims to make these letters as inclusive as possible, recognising that no two families are the same. It's really important to us that we are offering these letters in Welsh as well as English. Being able to provide information and services in Welsh is important to the NSPCC in helping us achieve our goal of stopping child abuse and neglect. We're really proud that these letters are available in Welsh and they are always popular with our supporters, as are our bilingual Christmas cards that can be ordered from our online shop."
Jane Edwards, Promotion and Facilitation Officer for the Welsh Language Commissioner has been working with the charity over the last few months, and praises their commitment to the Welsh language. Jane said:
"Many children in Wales are brought up in Welsh-speaking households, and don't speak English. It is therefore important that they can send Santa a Welsh language letter, and receive a Welsh letter in return. Everyone knows that Santa can speak every language around the globe, and we would like to thank the NSPCC for offering this special service to the children of Wales. This service enriches children's Christmas experience."
If you work for a charity, and want to develop your Welsh language services, please contact: