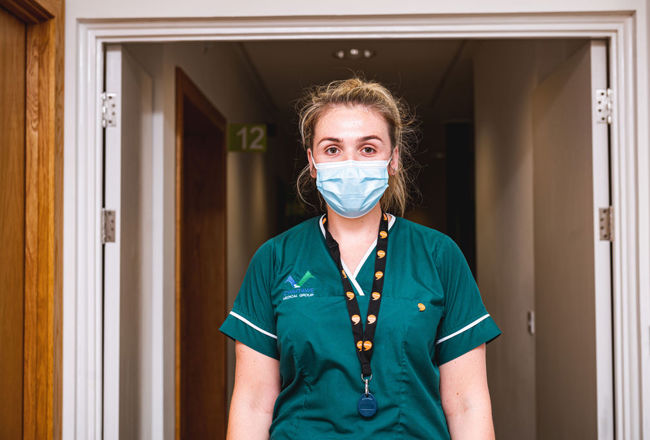 COVID-19 has highlighted the gap between organisations with good arrangements to provide Welsh language services and those without adequate arrangements. That is one of the Welsh Language Commissioner's findings in a new report focusing on the impact of the pandemic on organisations' Welsh language provision.
'Stepping Forward' is the Commissioner's latest assurance report, an annual publication that gives the Commissioner's views on how public organisations operate, and the experiences of service users. This year's report was based on evidence from organisations about how the pandemic has impacted their ability to provide Welsh language services, and a national survey of Welsh speakers about their experiences of using the services.
Welsh Language Commissioner Aled Roberts said: 'COVID-19 has forced us all to live our day-to-day lives in different ways, and public organisations have had to adapt quickly to a 'new normal'. The pandemic highlighted the already emerging gap between well-compliant organisations and those without adequate arrangements. Some organisations took the opportunity to innovate while others took a step back. Overall, it became clear that organisations need to do more to promote their Welsh language services to increase their use.
'This report is not intended to point the finger, rather to highlight the lessons to be learned to enable organisations to take steps to strengthen their Welsh language provision and to increase their use in the future.'
Public opinion was gathered through the Welsh Speakers' Omnibus Survey in November 2020. The results included:
82% of Welsh speakers agreed that they are usually able to deal with public organisations in Welsh if they wish to do so.
70% of Welsh speakers surveyed agreed that the Welsh language services of public organisations were improving – an increase of 6% over two years.
Aled Roberts added: 'Despite all the challenges this year, the research shows continuity in the pattern that Welsh speakers' experiences have improved since language rights were established through Welsh language standards. But these experiences need to be further improved, and to enable me to place standards on more organisations, the Welsh Government must prepare standards and introduce regulations.
'I have submitted a schedule for the Government to consider for taking this work forward as soon as possible, and I look forward to seeing their plans.'
Ends