Principality Building Society is the largest building society in Wales. They have been operating for over 150 years and offer Welsh language services to their customers.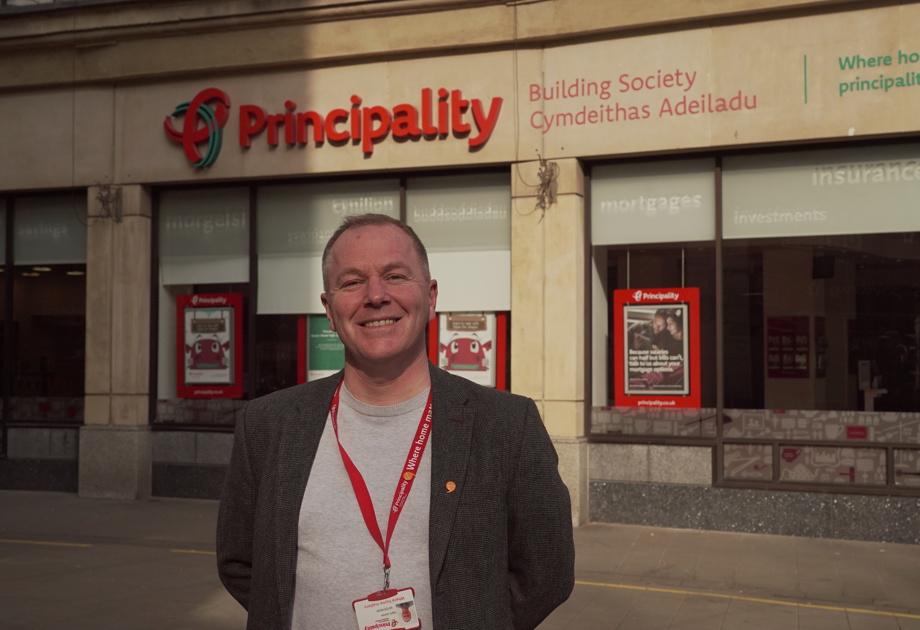 Read about their experience of receiving the Cynnig Cymraeg:
We're very proud to have been recognised by the Welsh Language Commissioner's office on our efforts. The use of the Welsh language is extremely important to us, and to be recognised with 'Cynnig Cymraeg' is very special to our business. It is a reflection of the partnership that Principality has been developing for a number of years with the Welsh Language Commissioner's team.
The process was very easy. We worked very closely with the Hybu team to find the most important things in our Welsh language provision.
We pride ourselves on having services available for our Welsh speaking customers and this award recognises the work we've done in a number of areas to ensure, wherever possible, we can correspond and speak to customers in Welsh and offer bilingual facilities.