Hill & Roberts are well-established chartered accountants providing a wide range of accounting and taxation services.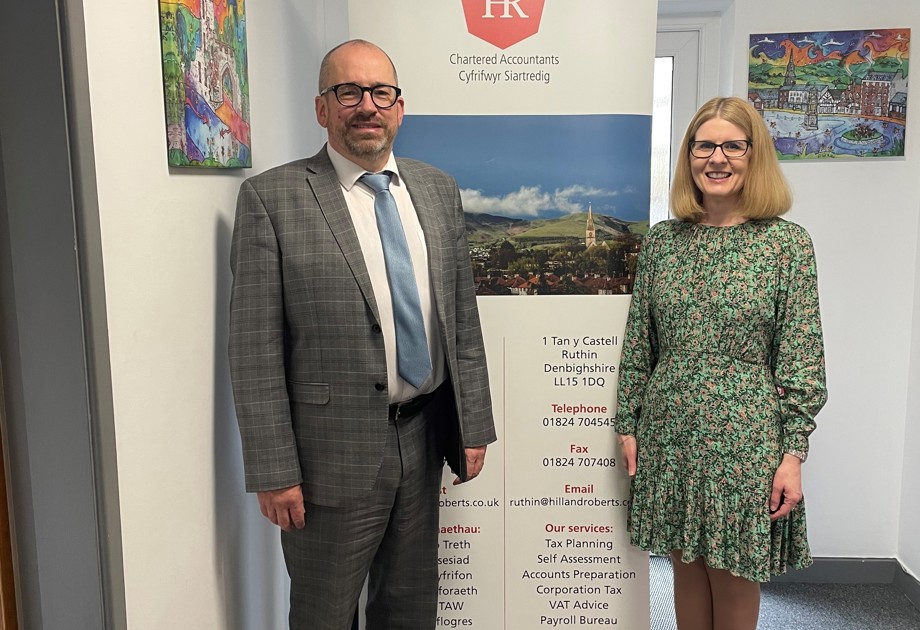 Read about their experience of receiving the Cynnig Cymraeg recognition.
Why is using the Welsh language important to you as a company?
About 70% of our clients speak Welsh as a first language. For us as a business, it is extremely important that our clients feel at home, receive a personal service and understand the advice they receive. Therefore, the ability to communicate through the medium of Welsh is essential and one of our priorities as a business.
What are the benefits to you of receiving the Cynnig Cymraeg?
We feel that accepting the Cynnig Cymraeg recognises our hard work and commitment to the Welsh language and gives confidence to new clients looking for an accountant. The Welsh Language Commissioner has a reputation for high standards and therefore we feel privileged to have received the Cynnig Cymraeg and encourage any other businesses that are eligible to apply.