Davies & Davies is a family company specialising in furniture sales since 1958.
As a family run company, firmly rooted in West Wales, Davies & Davies are delighted to be able to offer their customers a Welsh language service.
Read about their Cynnig Cymraeg:
What Welsh language services do you offer?
9 of our full time team are fully fluent in Welsh. The other two are learners which means we can always provide a complete Welsh language service.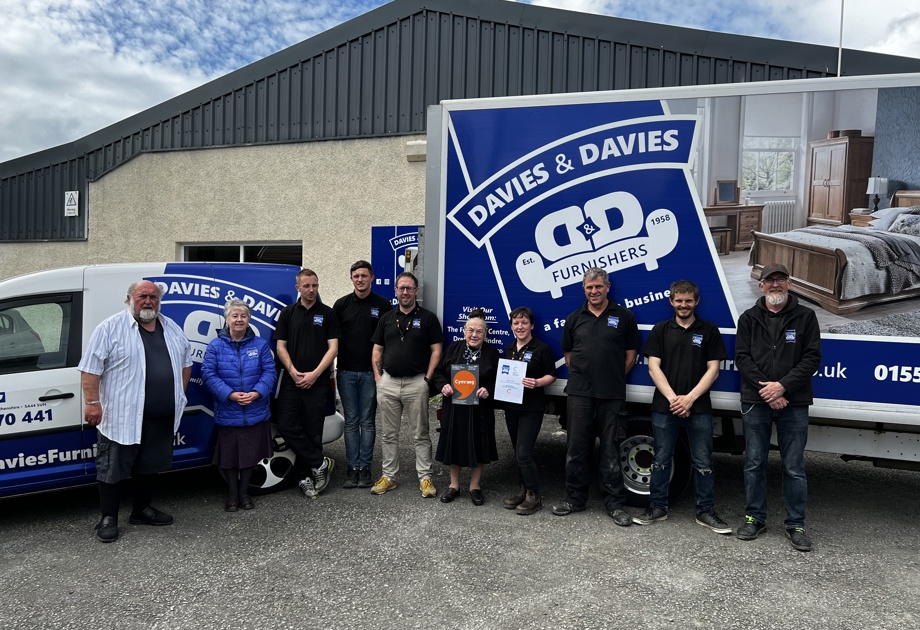 Why is using the Welsh language important to you?
Using Welsh is very important to us as a company as Welsh is the first language of many of us as well as our customers. The language is important to the local community and supporting and being part of the community is important to Davies & Davies. In addition, the ability to use the language makes many of our customers feel more comfortable when dealing with us.
What are the benefits to you of receiving the Cynnig Cymraeg?
Accepting the Cynnig Cymraeg is beneficial as it officially shows that we are happy to use and promote the language in our day to day work. The offer gives us the opportunity to publicly promote the company and our linguistic ability.
I would certainly encourage other businesses to apply, and note that we feel a great sense of pride that we, as a small local / family run business have been able to get it. The process has been very easy, with great support and assistance from the Commissioner's office and we have greatly benefited from finding out about additional resources such as 'Hello Blod', by contacting the Commissioner about the application.